About us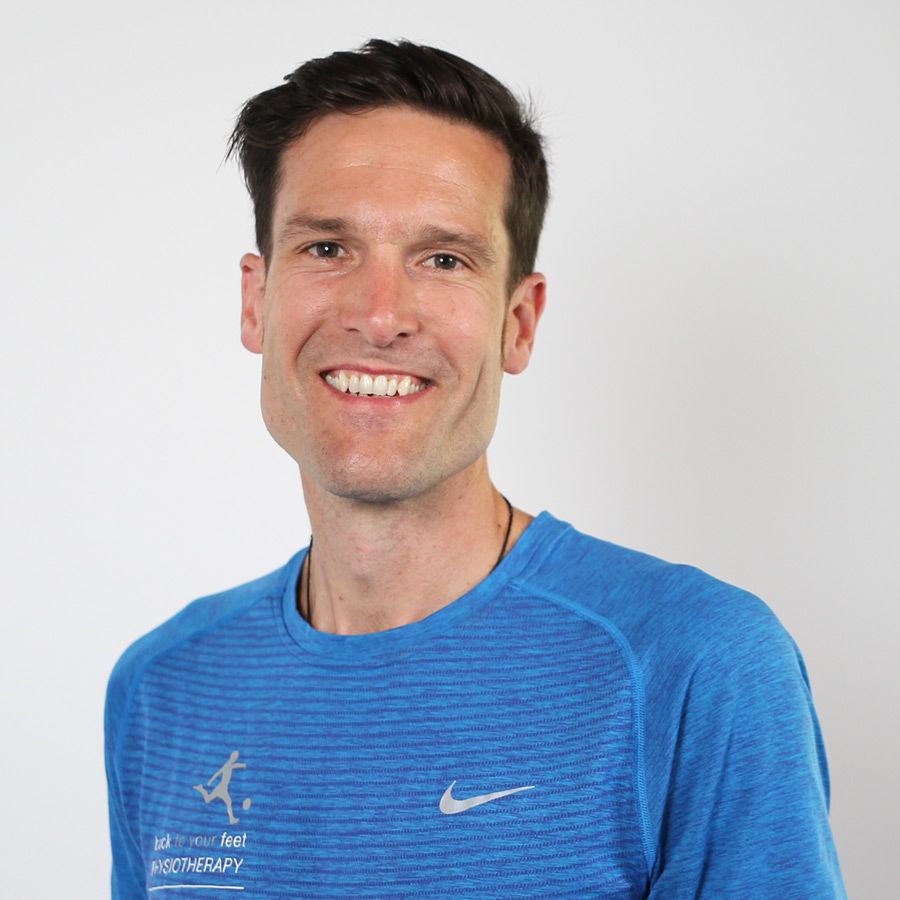 Our friendly team of therapists love what we do. We are a boutique clinic, based in the Western Springs Association Football Club (Seddon Fields). We have a hands-on philosophy with a strong exercise prescription focus that will provide you with the tools to achieve your goals, whatever they may be.

Why should you choose Back To Your Feet Physiotherapy?
Why should you choose Back To Your Feet Physiotherapy?
We are a team of experienced, friendly physiotherapists with post graduate qualifications (both male and female).
All therapists are members of Sports and Exercise Physiotherapy New Zealand and Physiotherapy New Zealand.
The clinic is located at Seddon Fields (Westmere), only 5km from the center of Auckland City and has plenty of parking as well as being on the Outer Link bus route.
We go the distance to try and suit your schedule, with early start times, a cancellation list and weekend appointments.
We want to help you stay active and mobile, so you can enjoy your sport and lifestyle.
Our therapists treat all our clients with dignity and respect, and welcome feedback to improve our service.
We have a comprehensive referral network which includes the best sports medicine professionals in Auckland.
We have facilities for "return to sport" testing and training, running assessments, a cycle and gym gear.
Our therapists regularly attend workshops, symposiums, conferences and other professional development opportunities to help us remain on the cutting edge of Physiotherapy.
We do gym based and on field return to sport training.
We are an accredited clinic to the Allied Health Standards by the DAA group
Latest news and research
Find the latest news about Back To Your Feet Physiotherapy as well as information about all your Physiotherapy and health related needs. 
We are always happy to hear what you have to say, so feel free to leave a comment.
Read all news
Recently Justin was asked to help make some short educational videos for the FIFA Football Medical Network with Dr Mark...
Read post
As part of our series of posts highlighting the informative video's Justin Lopes from Back To Your Feet Physiotherapy...
Read post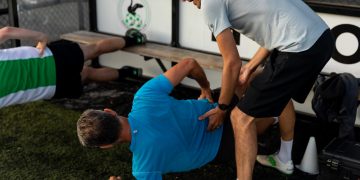 April 9, 2020
If you have had a long-standing groin injury, then the 10-week Holmich Protocol has been proven to be effective as a...
Read post
We are proud to provide services for:
Western Springs Association Football Club
New Zealand Football
Aotearoa Roller Derby Team
New Zealand Ice Fernz
New Zealand Ice Fernz U18 Team
Auckland Roller Derby League
Pirate City Rollers
West End Lawn Tennis Club
Point Chevalier Tennis Club
Point Chevalier Amateur Athletics Assosciation
Michael Bias BMX
Bay Olympic Association Football Club
Te Atatu Association Football Club